Not many in the Czech Republic have heard of Kněžice and yet, over the past nine years the small hamlet in central Bohemia has been attracting countless visitors – researchers, journalists, municipal officials and others. It's not the 19th century farm buildings or the 650 year old baroque church. Rather, it's a number of much more mundane structures – a biogas power plant and a small biomass central heating facility – that have made Kněžice an energy self-sufficient community and the national poster child of entrepreneurial sustainability.
For decades, households in the village would rely on solid fuels for heating, primarily coal, which contributed to the local air pollution.
Kněžice's mayor Milan Kazda was convinced that there was a better way, that a local solution can be found to provide the town with energy, reduce air pollution and support local farmers.
Self-sufficiency by focusing on local resources
"There was nothing revolutionary about this -- it's a totally standard local self-sufficiency, which historically has always been here. We simply wanted to go back to our roots."

Milan Kazda, mayor of Kněžice
Kněžice's quest for energy independence began in 2000 when the community started preparing a new master zoning plan, and a decision was made to go for a long term development strategy.
Rather than spending funds only on relatively small, ad-hoc repairs and improvements, grants and public subsidies will be invested in a biomass power plant for a village-wide heating system. Such investment, they envisioned, would generate, not only heat, but also profits for the local municipality, thus spurring long term economic development in the rural community.
"The biomass facility fits well with this logic and with the peasant mindset," says Milan Kazda. "Farmers grow the organic material, the municipality buys it from them, the heat produced is then sold to the residents, and overall a financial flow remains in the village. There was nothing revolutionary about this — it's a totally standard local self-sufficiency, which historically has always been here. We simply wanted to go back to our roots."
And the biomass plant is not all. When plans were being drawn it became apparent that the subsidies would not be enough to cover the costs of building the new central heating system. One resident, Blanka Soukupová, then came up with the proposal to build a biogas power plant.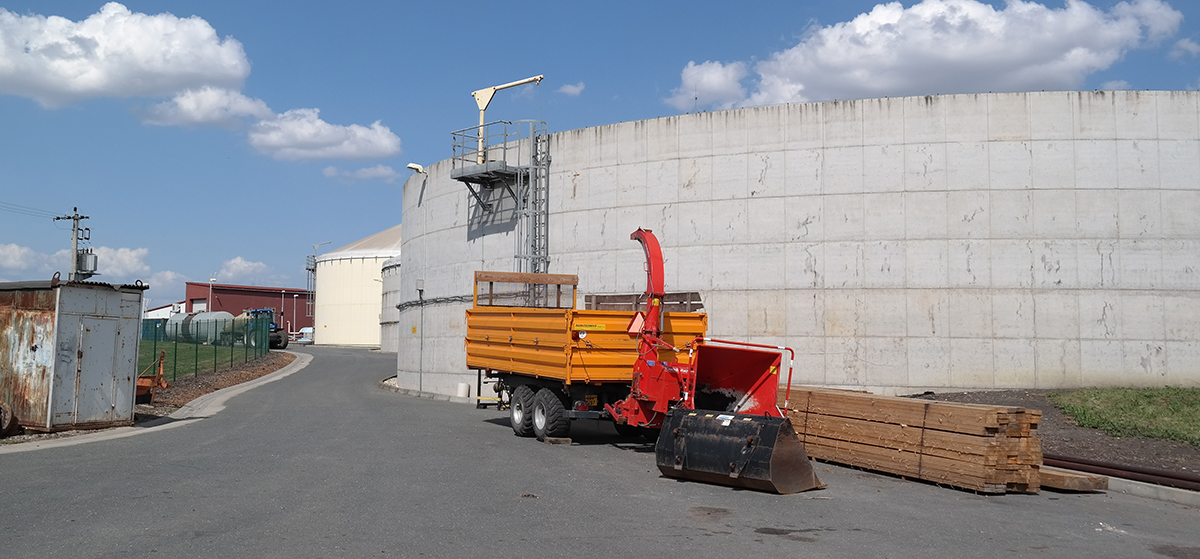 This additional facility would make the project twice as expensive, calculations showed, but such investment also offered significantly higher revenues. Ultimately, instead of retreating, the community opted for a considerably more ambitious plan than was initially envisaged.
Heat and electricity – how it works
The biomass plant, located in the north end of the village, burns organic material from various sources – mainly wood chips and hay bought from local and neighbouring farmers, but also agricultural and domestic waste. The heat it generates then flows through six kilometres of well insulated pipelines to 150 homes in the village (about 90 per cent), providing for heating and hot water.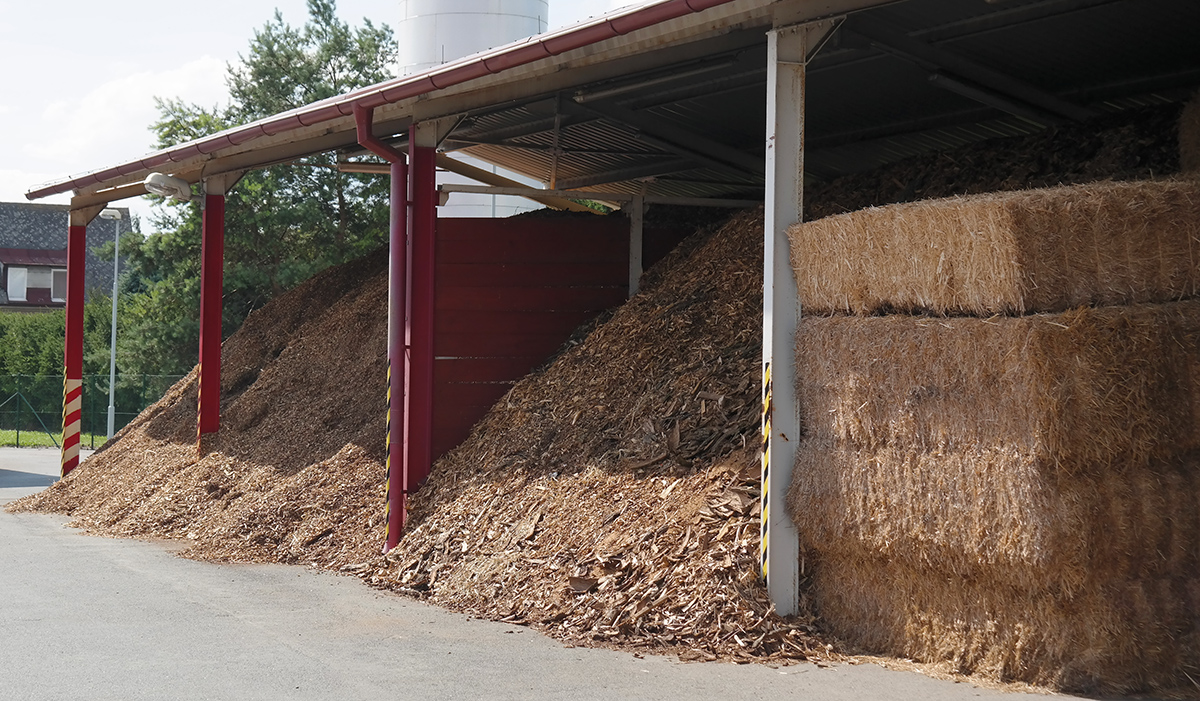 The new biogas station – now the heart of Kněžice's energy economy – is where organic waste is converted into gas that is then used for electricity generation. In summer, it produces enough heat for hot water in the village making it unnecessary to burn extra biomass.
Every year the biogas facility makes use of 2300 tonnes of biowaste – animal manure from agricultural cooperatives in the village, waste from forestry or gardening, sewage from septic tanks, even leftovers from restaurants in the area – which would have otherwise require costly disposal, and is now a prized energy source.
In numbers it is 40-80 cubic meters of biogas per ton of organic waste, and overall the biogas station produces 2600 MWh of electricity annually that is sold to the public grid. In fact, even byproducts of the biogas process are not lost but they are being used for land fertilisation.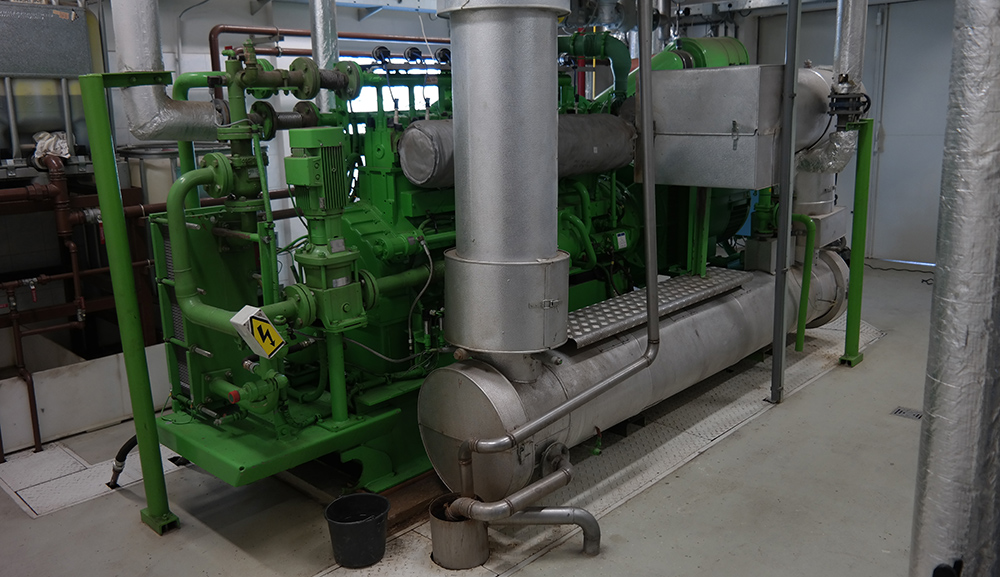 Funding opportunities
The entire project cost euro 5.4 million. Almost two thirds of the funding came from the European Regional Development Fund, but also from the Czech Republic's Environmental Fund and the Kněžice municipality. Return on the investment is expected by 2021.
Now is the right time to consider energy independence for your community.
In 2015 begins a new period of EU funding that will offer funding opportunities for biogas stations that use waste, for biomass heat plants and heat distribution networks as well as for energy savings measures.
The New Green for Savings programme in the Czech Republic will enable you to combine energy savings with solar panels on your roof.
Early doubts replaced by extra gains
In the beginning not everyone in the village was convinced about the new endeavour. In a survey among the residents only 80 households expressed interest in the new project. For them, it was the relatively low price of the heating that was attractive.
But Milan Kazda knew that the project could only work when Kněžice's community stood behind it. He instructed the oldest, most respected member of the village hall to discuss the biomass central heating project with families in the community. After going door to door, 40 more households were on board, making the minimum 120 required to make the new energy project financially feasible.
Many villagers were afraid the new system wouldn't work. The mayor explains he had to comfort them with the confirmation that they could use both the new and their earlier heating system. But once the central biomass heating was in place, more and more people joined. Shortly after the project was completed, another 27 households signed up. By now the plant serves about 90 per cent of Kněžice's population.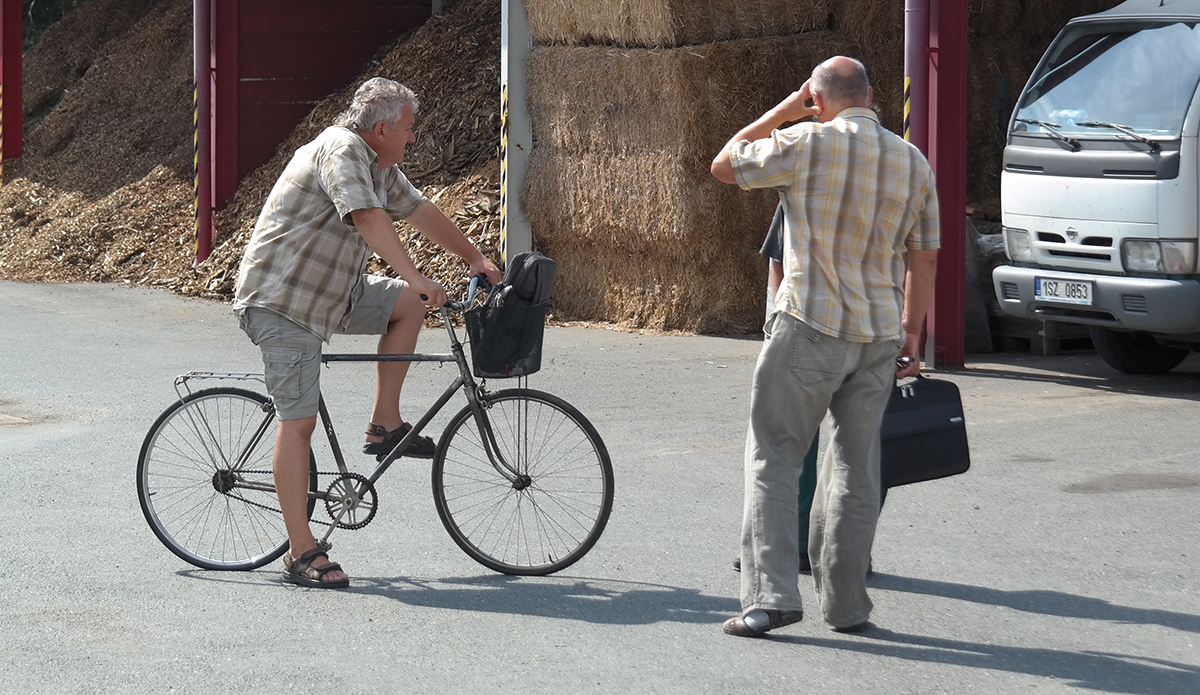 Reaping the fruits
Not only did the energy complex create six new jobs in a town of 500, it also solved the problem of waste water treatment. Instead of building waste water canalisation and a waste water treatment plant with high operating costs, Kněžice uses the sludge from households to generate more biogas. And with biomass-generated heating, the use of coal has declined, consequently helping reduce air pollution in the village and cutting 8 613 tons of CO2 emissions every year.
In addition, knowing that organic waste is used in the village-owned biogas station, residents have been increasingly separating domestic waste and sending more of the glass, paper and plastic waste to recycling. As a result the village has seen a drop in money spent on waste treatment.
Looking at what his town has achieved, Milan Kazda says:
"We weren't able to foresee everything at the very beginning, but things are starting to fit all together. Today we sell heat, we no longer need to bring coal, so we also solved other problems in the process – for instance, what to do with the coal ashes. We also don't need to send waste to landfills. We reduced everything and we protect the environment."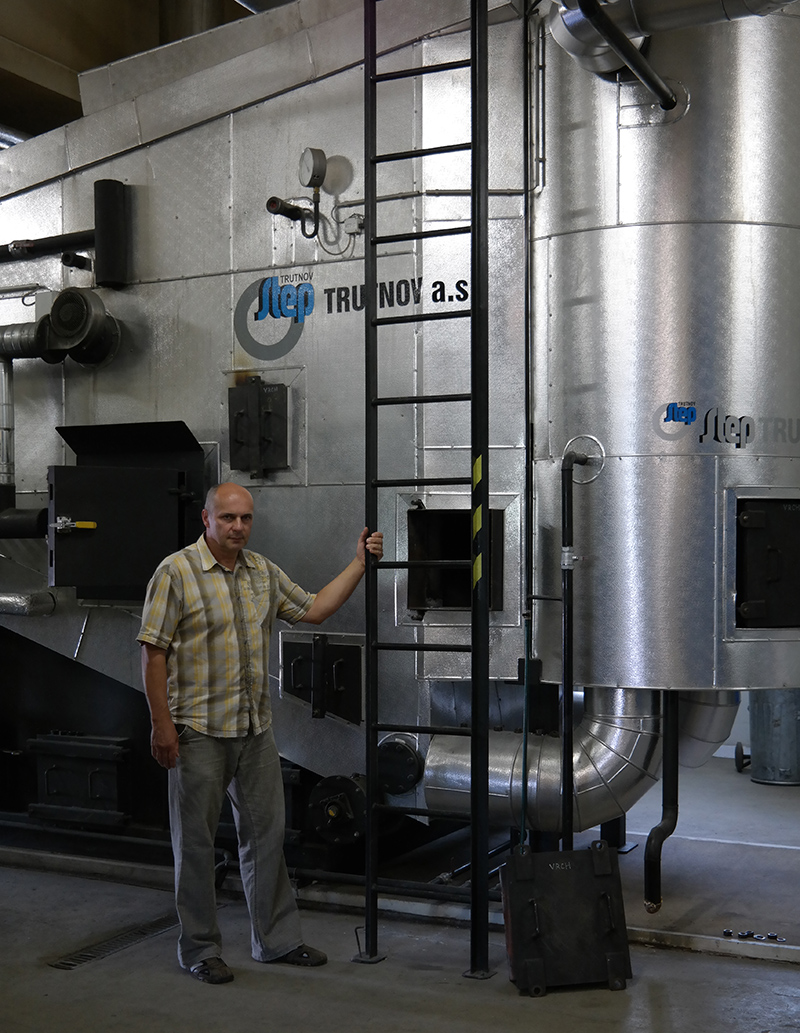 A success story becoming inspiration
Encouraged by these achievements, the residents of Kněžice are now considering the next steps. One proposal is to connect the biogas station to the electricity distribution system of the local farming cooperative to use generated power locally. Another idea is to establish a biomass pyrolysis facility where organic waste can be used to produce biofuels for transport. These fuels would be used in the village for local vehicles and machinery such as front-loaders in the energy complex.
The community's achievements have been recognised beyond its borders. Last year Kněžice was awarded the title of Village of the Year 2014 in the central Bohemia region. It also received the Czech EUROSOLAR award and the European Energy Award for energetic efficiency.
The village also joined the Czech Republic's Covenant of Mayors. Together with four neighbour municipalities it developed a first joint regional Sustainable Energy Action Plan in the country. Together, villages committed to save 45 per cent of CO2 emissions compared to 2005. The joint plan was approved in the beginning of 2015.
This is what happens when people decide to take energy into their own hands.
"I don't know if it ever occurred to me that we are creating something is actually quite unique in the Czech Republic. Perhaps when tours and TV crews started arriving. But it has always seemed to me to be just the logical thing to do, a logical result of our commitment to this place."

Milan Kazda, mayor of Kněžice