Imagine a bucket that is impossible to keep full because the container is filled with tiny holes that continuously leak into the surroundings.
For Juraj Zamkovský, this simple yet striking image is a classic illustration of the challenges facing most small communities when it comes to development: no matter how much you invest locally, because of gaps in other parts of the economy, the benefits eventually siphon off, requiring more and more inputs to maintain even a basic level of well-being.
So when Zamkovský first came to the rural Poľana region of central Slovakia in 1994 with the group he help found, the Centre for Environmental Public Advocacy (CEPA), he and his colleagues found an ideal setting for putting their ideas about sustainable community development into action.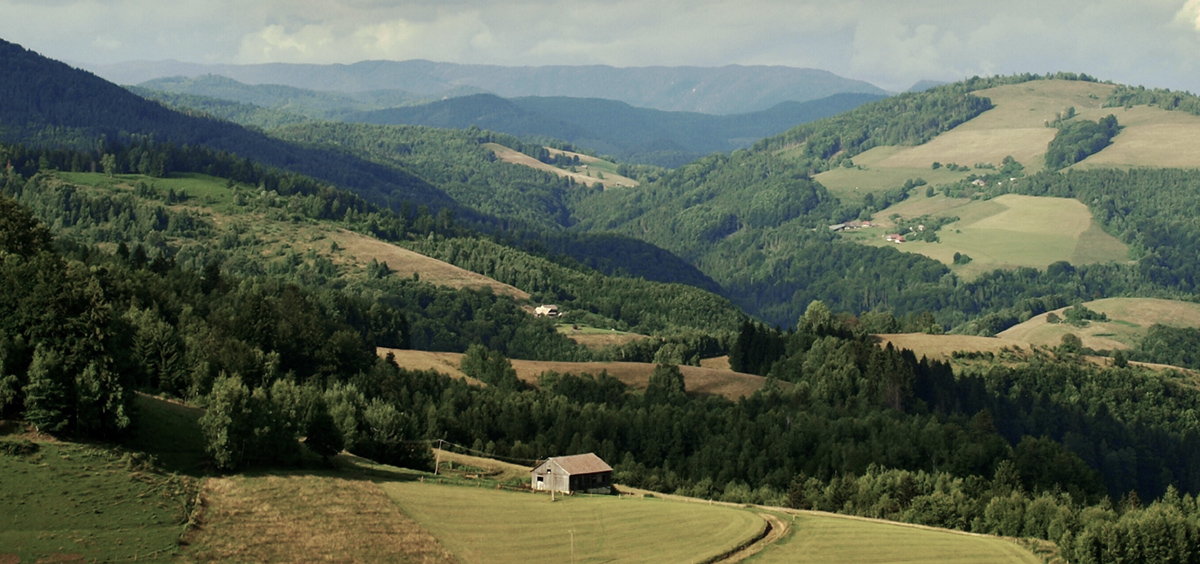 An idyllic region with a rich cultural heritage and a centuries-old agricultural tradition, Poľana and the surrounding villages were nonetheless blighted by high levels of unemployment and poverty. What few resources the area did have were draining from the region: vast timber reserves were sold abroad, and money flowed out as municipalities paid heavily for energy and fuel imports.
Following the idea to use local resources to address local energy needs, Zamkovský and CEPA designed the Bioenergia Bystricko project which saves the villages around Banská Bystrica one third on their heating bills, 51 per cent of fuel. More public money is now being used for local salaries and investments rather than paying for coal imports.
It is a model that Zamkovský hopes will inspire others to plug the leaks and make their communities more economically resilient and self-sufficient.
How it works
The local biomass project saves the villages around Banská Bystrica one third on their heating bills and 51 per cent of fuel. More public money is now being used for local salaries and investments rather than paying for coal imports.
In a nutshell, the Bioenergia Bystricko project replaced the inefficient, mostly coal-based heating systems of public buildings with boilers fuelled by woodchips sourced from local timber waste.
15 boilers were reconstructed to heat 32 public buildings, and facilities were built for producing and distributing the woodchips. Eight villages in and around Banská Bystrica – Čierny Balog, Ľubietová, Poniky, Kordíky, Králiky, Riečka, Tajov and Hiadeľ – formed an association to operate the system of production and distribution of biomass for heating.
The villages themselves own the heating systems and the equipment for the production, storage and distribution of the woodchips. In addition to buying from local sawmills, the municipalities source wood waste generated during the maintenance of public spaces like parks. The woodchips are then dried and stored in different facilities, and the villages operating the buildings buy the fuel from the association. A big portion of the heating sector is controlled and owned locally.
Building trust locally
Establishing trust is one of the very first and most important building blocks of local economy initiatives.
Getting the Bioenergia Bystricko project off the ground was an uphill battle. One of the very first and most important building blocks of the project – and indeed for local economy initiatives in general – is to establish trust.
How to create a good project and build trust
What to focus on when starting local projects:
Find out who is active in your area of interest. It is more important to have a small but active group than convincing the "general public" of your idea.
Try to find concrete practical solutions that are understandable and acceptable for everyone.
Listen to your neighbours all the time and be flexible with your idea.
Environmental protection is not everyone's priority. It may be better to highlight the local benefits that your initiative brings such as employment, savings and local development.
Show people what you mean. Take them to see running initiatives by themselves. (Get in touch with us if you need more examples.)
As outsiders to the region, Zamkovský and CEPA faced constant questions about their motivations: "Who are these people from the capital?" and "What do they want with us here in the village?" Indeed it took nearly a decade of CEPA's presence in the community before it was able even to begin elaborating its ideas for local economic solutions.
Not only were residents sceptical of outsiders from Bratislava, but also of one another: bringing together eight different villages for a common cause, particularly in an economically-challenged region, naturally led to suspicions. Zamkovský and co. addressed this mistrust in part through a series of educational trips, where mayors from different towns and villages interested in CEPA's work travelled to community projects across central Europe to see how development initiatives based on cooperation could work in practice.
Making the most impact
As trust among the communities grew, Zamkovský and CEPA then needed to identify the most appropriate area of the economy in which to intervene. With its background in energy issues and experience in working with EU funding, CEPA suggested an analysis of energy use in Poľana and the potential to source renewable energy locally.
What it found was that none of the villages that expressed interest in CEPA's work had any means for using natural gas, and most public buildings like the municipal offices, schools and cultural centres relied heavily on inefficient, coal-based heating systems that were in a state of disrepair.
CEPA thus suggested reconstructing the public heating facilities and developing a system to use local waste wood.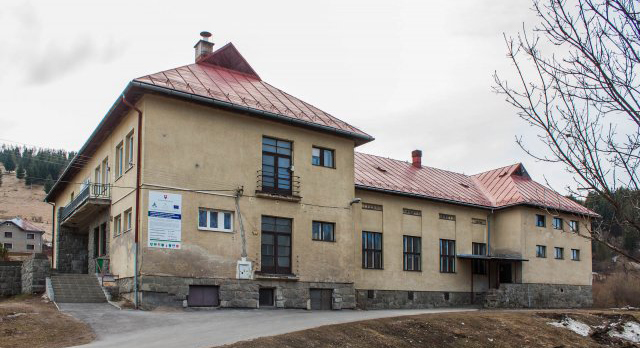 Obtaining funding
Seeking EU funding
Stick to your plan. Do not artificially change it because of funding requirements. When EU funds don't suit your plan, consider other sources of funding.
Plan for delays due to administrative hurdles.
Follow the project from beginning until the end. Be sure about your suppliers and check their delivery and practices.
If you are not familiar with EU funds, seek advice from someone who is. It may save the whole project. Delays and failures can be very demotivating.
Be careful what you promise in the project. Try to be as precise and realistic as possible and take into account that even positive changes compared to the original plan may cause you trouble.
Since the villages themselves could not finance such an endeavour, the villages successfully applied for support from the European Regional Development Funds (ERDF). Yet, although the project preparations had progressed and CEPA had studied the villages' energy needs, the project still encountered a number of hurdles before it could get money from the EU.
While the project was initially approved under the ERDF, due to lack a funds in Slovakia it was postponed until the next round of project applications. This meant that instead of beginning already in 2007, the project and the related documents would need to be prepared again and resubmitted for approval in 2010. During that time, Slovakia's laws on public procurement had changed, so all of the contracts related to the project had to be redone as well.
Undeterred, Zamkovsky and CEPA pushed forward the idea. Their tenacity paid off: in 2010 ground was finally broken, with construction of the project finishing the following year.
Eight villages working as one

Producing woodchips:
The villages worked collectively to build the warehouses to store and the factories to produce the woodchips from discarded wood from the local mills. Creating their own heating system allowed them to employ locals to run the facilities.

Running the heaters:
The villages own the buildings that use the heating and are responsible for paying the association for the services it provides. Meanwhile, the association runs the boiler rooms.
Managing the project:
Bioenergia Bystricko is led by a manager who is responsible for day-to-day operations. Strategic decisions for the municipality association are taken by mayors and with some involvement of the municipal councils.
Facing the future
The money that would have left the region to pay for imported coal is being reinvested in the region, as payments to local wood producers and salaries of employees.
The project is already paying dividends. Because the villages heat their buildings more efficiently, savings have reached 17 per cent in terms of the amount of heat used and 51 per cent of fuel. Also the better heating system has meant that the villages can get more out of their buildings. For instance, in the past some of the cultural centres could not even be used in winter because the heat could not be used.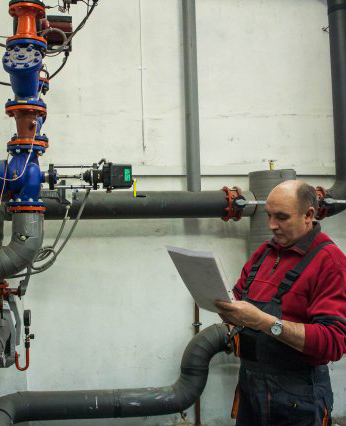 The improved heating system is also helping to keep money in the communities. The villages are saving about one third on their heating bills, meaning more money to invest in other development projects. And since all fuel is sourced from local businesses, the money that would have left the region to pay for imported coal is being reinvested in the region, as payments to local wood producers and salaries of employees. The project has also created a handful of new jobs.
A showcase project
Though it is only a small project, Bioenergia Bystricko provides a roadmap for what can be done on a broader scale.
Bioenergia Bystricko provides a stark contrast to the large, centralised initiatives promoted by Slovakian bureaucrats, showing that small is indeed beautiful.
Bioenergia Bystricko is also an example of how biomass can be used sustainably, which is a particularly sensitive issue in Slovakia because biomass done wrong poses a threat to the nation's biodiversity.
Since 2012, CEPA has used the project as a showcase for sustainable, local development by organising visits for other municipalities and NGOs and distributing information in other regions.